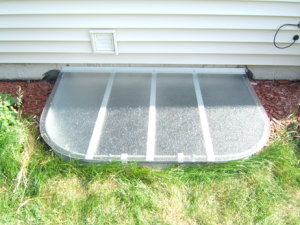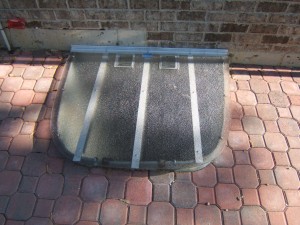 Products | Free Estimate | Coupons
Bolingbrook Window Wells
At any time when customers are searching for useful and amazing window well covers, they call the professionals at Well Covered, the premier window wells service of the Greater Chicago Metropolitan Area. Our well covers are specifically made for every one of our clienteles' tastes. In fact, our service team will custom develop the well covers at your desired location. As we always say, in spite of the shape or sizing, we will have you Well Covered! All of our window well covers will offer each of the following features:
ϖ Will permit greater than 98% of light;
ϖ Crafted from G.E. Lexan (polycarbonate resin thermoplastic);
ϖ Tailor-made at location to be sure of an excellent fit;
ϖ Maintains approximately 800 lbs.;
ϖ Rust-free Anodized aluminum metal parts; and
ϖ Includes a life-long warranty!
As a result, it's actually not much of a surprise as to the reasons Bolingbrook locals choose our premium quality products any of those from our competition!
Bolingbrook Egress Window Wells
Bolingbrook, Illinois can be found in DuPage County and Will County. Additionally, Bolingbrook contains a population of about 73,400 individuals. Seemingly, Bolingbrook is a gorgeous city, and the residents are fascinated about obtaining only the greatest artisans focus on their houses – like Well Covered – especially when it comes to having professionals to fit their basement window well covers. Not just do our Bolingbrook clientele appreciate the fineness of each of our products, in addition they like our characteristic that furnishes neighborhood discounts to clients. Although we're recognized for serving our clients located in and around Chicagoland, we're constantly ready to travel beyond our standard service region for more substantial projects.
Bolingbrook Well Covers
If you have fallen to the conclusion that you no longer want to take care of cleaning up the refuse and critters that have built up in your window wells, it's about time to get in contact with Well Covered. If you're disappointed by not having the ability to located the correct size of window well covers; and you're upset with the low-cost, plastic covers that break or fly away, then it's likely the time to get in touch with Well Covered. Our basement window well covers handle up to 800 pounds and help avoid break-ins and water damage. Security attachments could also come to be readily available and every one of our products have a life-time warranty. What is not to like about it? Ultimately, the International Residential Code (IRC) does call for the egress window wells that happen to be 44-inches deep or higher provide a strategy for people to be able to climb out of the window wells. These can come in the type of a ladder or steps for egress window wells. They come in a wide-range of step sizes like 4 foot, 5 foot, and even 6 foot. Subsequently, if you're set to get those window well covers that you and your family are worthy of, get in contact with Well Covered at: (630) 792-0069, today! You will likely be so glad you did!
Bolingbrook Window Well | Bolingbrook Window Wells | Bolingbrook Egress Window Wells | Bolingbrook Well Covers | Bolingbrook Basement Window Well Covers