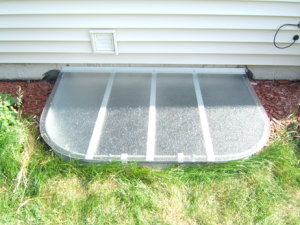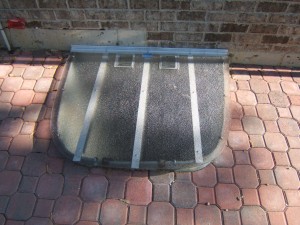 Products | Free Estimate | Coupons
When our customers are hunting for spectacular and useful window well covers, they call and speak to the professionals at Well Covered, the premier window wells service found throughout the Greater Chicago Metropolitan Area. Our well covers are made to order for each and every one of our customers. In truth, our service crew custom builds the well covers on spot. As we always say, irrespective of the appearance or size, we've got you Well Covered! Each and every one of our window well covers deliver the following characteristics; supports 800 lbs., has a life-time warranty available, will offer 98% of light, each one is constructed from G.E. Lexan (polycarbonate resin thermoplastic), all elements are made with rust free Anodized aluminum metal and each is tailored on site to be certain of an appropriate fit. Consequently, it is actually no secret that explain why Clarendon Hills citizens pick out our top-quality products any of those from our area competition!
Clarendon Hills Window Well Covers
Clarendon Hills, Illinois is situated right in DuPage County. In addition, Clarendon Hills has a population of more than 7,600 individuals residing there. Naturally, Clarendon Hills is a wonderful village, and the people are very captivated in having only the greatest tradesmen improve their places of residence – like Well Covered – mainly when it relates to selecting the right specialists to install their basement window well covers. Not just do our customers living in Clarendon Hills enjoy the excellence of every single one of our products, they also like our characteristic that supplies community discounts to our customers. Though we're accepted for offering our clientele based in and around Chicagoland, we're continually incline to go further than our traditional service location for more significant projects.

Clarendon Hills Basement Window Well Covers
If you happen to came to the realization that you no longer want to handle clearing up the undesirable stuff and critters that have compiled in your window wells, it is about time to get in contact with Well Covered. If you're frustrated by not being able to discover the precise size of window well covers; and you are tired with the inexpensive, plastic covers that crack or blow away, then it is time to contact Well Covered. Our basement window well covers support up to 800 pounds and help prevent floods and break-ins. Security attachments also could come to be accessible and all of our products have a life-time warranty. What isn't to like with that? Finally, the International Residential Code (IRC) requires that egress window wells which are 44-inches deep or larger provide a method for any person to get from the window wells. It may also come in the kind of a ladder or steps for egress window wells. They are available in an assortment of step sizes: 4 foot; 5 foot and 6 foot. Therefore, if you are ready to get those window well covers that you and your family ought to have, get in touch with Well Covered at: (630) 792-0069, as soon as you can! You will be so thrilled that you did!

Clarendon Hills Window Well Covers | Clarendon Hills Window Wells | Clarendon Hills Egress Window Wells | Clarendon Hills Well Covers | Clarendon Hills Basement Window Well Covers