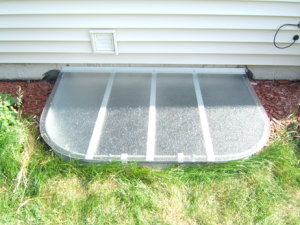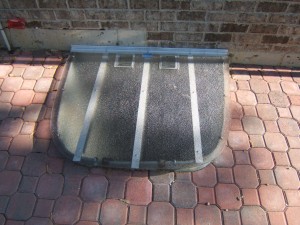 Products | Free Estimate | Coupons
If you are looking for superior window well covers to protect you from pests and other debris getting into your window wells and to eliminate the prospect of water seeping into your basement or intruders coming in through an unsecured window in your window well, you need not look any further than the experts at Well Covered. We have been solving problems for customers throughout the Greater Chicago Metropolitan Area for years and we are prepared to tackle any challenge you present to us. In fact, you can count on us to correct your window well problems quickly, effectively and affordably. As a leading source of window well covers, we are recognized for delivering the most outstanding customized, basement window well covers that made specifically for our customers' window wells. Once you have checked out our remarkable window well covers and security products for them, you will never want anyone else to handle your project but the professionals at Well Covered! Our window well covers are well known for:
• Supporting up to 800 lbs;
• Discouraging flooding;
• Thwarting break-ins;
• Possessing a lifetime warranty;
• Providing more than 98% of light; and
• Never rusting!
Consequently, it is no surprise that Elgin residents name Well Covered as the number one provider for their window well covers needs!
Elgin Window Well Covers
There are nearly 110,000 residents in Elgin, Illinois, which is found in both Cook and Kane Counties. Lombard, the home of Well Covered, is located only 21 miles southeast of Elgin. Whenever Elgin residents are looking for secure and durable window well covers, they come to Well Covered in Lombard. We are distinguished for having the essential background and proficiency to deal with all of our Elgin customers' basement window well covers. As a result, we are well-equipped to deliver Elgin customers with the incomparable quality they deserve in addition to providing Elgin residents the neighborhood discounts that will benefit everyone in the vicinity! Also, Well Covered not only brings services to customers in Elgin, but they also reach out to other customers outside of the Chicagoland region for their large window well projects.
Elgin Basement Window Well Covers
Well Covered can augment your basement window well covers and install egress window wells, as well. Plus, you can always depend upon our window well covers to fit snugly and be resistant to all kinds of inclement-weather conditions. In addition, you will discover that they are as indestructible as any window well covers can be. Rest assured, our basement window well covers will not only support up to 800 pounds and have security attachments, but they will protect you from problems of flooding and intruders. Lastly, all of our products are completely covered by lifetime warranties. No wonder Well Covered is labeled as the primary source of window wells and window well covers in the region. To discover more about our exceptional window well and window well cover products, give us a call today at: (630) 792-0069.
Elgin Window Well Covers | Elgin Window Wells | Elgin Egress Window Wells | Elgin Well Covers | Plainfield Basement Window Well Covers