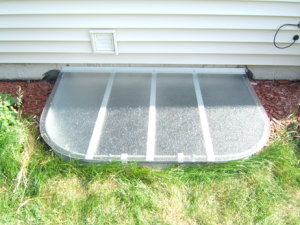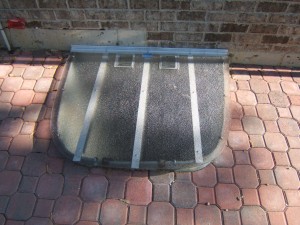 Products | Free Estimate | Coupons
At any time when our clients are searching around for breathtaking and handy window well covers, they call up the specialists at Well Covered, the premier window wells service found within the Greater Chicago Metropolitan Area. Our well covers are especially designed for all of our clients. In truth, our service workforce custom makes the well covers at the site. As we say, regardless of the appearance or size, we have you Well Covered! Each of our window well covers has the following attributes:
All anodized aluminum metal parts – will not rust;
Made of G.E. Lexan (polycarbonate resin thermoplastic);
Lifetime warranty is included;
Tailor-made on site to be certain of a perfect fit;
Supports up to 800 lbs.; and
Allows over 98% of light!
As a result, it is no mystery that explain why Elmhurst citizens desire our premium quality products over those from our competitors!
Elmhurst Window Well Covers
Elmhurst, Illinois is city located in DuPage County and Cook County with a total population found in Elmhurst of over 44,000 residents. Clearly, Elmhurst is a beautiful city, and those people living there are captivated in obtaining only the best craftsmen work on their very homes – like Well Covered – particularly when it relates to employing the right specialists to install their basement window well covers. Not just do our clients in Elmhurst appreciate the fineness of every single one of our products, and also they like the aspect that gives community special savings to clients. Whilst we're acknowledged for serving clients living within Chicagoland, we're continually ready to go further than our typical service region for larger projects.
Elmhurst Basement Window Well Covers
Should you decide that you have had enough and are tired of taking care of cleaning up the refuse and nasties that have accumulated in your window wells, it is probably time to contact with Well Covered. If you are frustrated by not being able to locate the precise fit of window well covers; and you're frustrated with the cheap, plastic covers that fly away or break, then it is time to make contact Well Covered. Our basement window well covers hold up to 800 pounds and help avoid break-ins and water damage. Security attachments also could be readily accessible and every one of our products include a lifetime warranty. What isn't to like with that? Finally, the International Residential Code (IRC) requires that egress window wells which can be 44-inches deep or higher offer a method for individuals to be able to climb out of the window wells. These could be available in the kind of a step ladder or steps for the egress window wells. They are available in an assortment of step sizes: 4 foot; 5 foot and 6 foot. As a result, if you are ready to acquire those window well covers that you and your family are worthy of, call up Well Covered at: (630) 792-0069, today! You will likely be so excited that you did!
Elmhurst Window Well Covers | Elmhurst Window Wells | Elmhurst Egress Window Wells | Elmhurst Well Covers | Plainfield Basement Window Well Covers