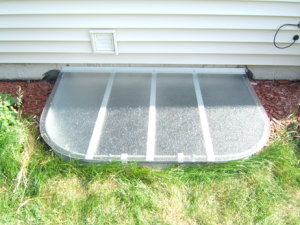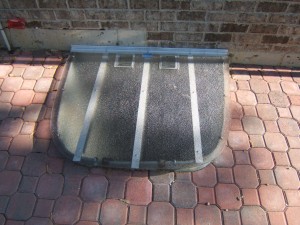 Products
|
Free Estimate
|
Coupons
At any time whenever our valued customers are hunting for outstanding and handy window well covers, they call and speak to the industry experts at
Well Covered
, the premier window wells service that serves the Greater Chicago Metropolitan Area.  Our well covers are custom-made for each and every one of our clientele.  The fact is our service group custom builds the well covers on spot.  As we say, no matter the sizing or shape, we'll have you
Well Covered
!  Each of our window well covers has the following traits:
Enables in excess of 98% of light;
Made to order on location to guarantee superb fit;
Preserves roughly 800 lbs;
Constructed from G.E. Lexan (polycarbonate resin thermoplastic);
Features a lifelong warranty; and
Corrosion-free Anodized aluminum metal parts!
As a result, it is actually not much of a surprise that residents in Geneva desire our top-quality products over those from our area competitors!
Geneva Window Well Covers
Geneva, Illinois is a city and county seat that is located right in Kane County.  Also, the total population found in Geneva is just about 22,000 people living there.  Clearly, Geneva is a gorgeous city, and the residents are very captivated in having only the very best artisans focus on their houses – like Well Covered – especially when it pertains to selecting specialists to put in their basement window well covers.  Not only do our customers living in Geneva get pleasure from the quality of each of our products, also they like the attribute of additional community special discounts to our customers.  Whilst we are well-known for serving our clients located all over the Chicagoland area, we are more than willing to drive further than our normal service region for more significant projects.
Geneva Basement Window Well Covers
If you are at wits end of wanting to work with removing the undesirable stuff including any creatures that have collected in your window wells, it is time to make contact with Well Covered.  If you're upset of not having the ability to find the correct size of window well covers, and you are sick and tired with the low cost, plastic covers that blow away or break, then it's time to contact Well Covered.  Our basement window well covers hold up to 800 pounds and help with stopping flooding and break-ins.  Security attachments are accessible, and every one of our products has a life-time warranty.  What is not to love about that?  Ultimately, the International Residential Code (IRC) does demand that egress window wells are at least 44-inches deep or larger and offer a method for people to get out of the window wells.  These come with a kind of step ladder or steps for the egress window wells.  They are available in a wide-range of step sizes like 4 foot, 5 foot and even 6 foot.  Therefore, if you are completely ready to get those windows well covers that you and your family deserve, call Well Covered at: (630) 792-0069, now!  You will be so glad that you did!
Geneva Window Well Covers | Geneva Window Wells | Geneva Egress Window Wells | Geneva Well Covers | Plainfield Basement Window Well Covers