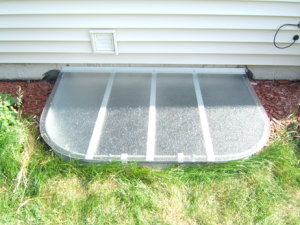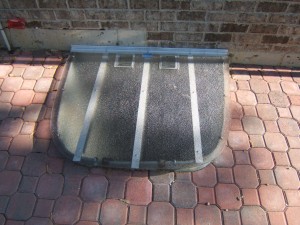 Products | Free Estimate | Coupons
Glenview Window Wells
Well Covered is the premier window wells service in the Greater Chicago Metropolitan Area. Each and every time our customers are looking around for stunning and strong window well covers, they make contact with us. Our well covers are personalized for each of our clientele. In reality, our service group custom creates the well covers at the location. As we will say, in spite of the shape or size, we will have you Well Covered! Every one of our window well covers will offer the following characteristics:
Made from G.E. Lexan (polycarbonate resin thermoplastic);
Includes a lifetime warranty;
Customized on-site to guarantee perfect fit;
Can handle up to 800 lbs.;
Permits over 98% of light; and
All anodized aluminum metal parts – will never rust!
Because of this, it is no surprise that explain why Glenview residents choose our excellent quality products over those from our competitors!
Glenview Egress Window Wells
Glenview, Illinois is based in Cook County, and the total population found in Glenview is approximately 50,700 residents. Evidently, Glenview is a wonderful city, and those citizens residing there are captivated in having only the greatest craftsmen improve their very homes – as with Well Covered – in particular when related to employing the right professionals to fit their basement window well covers. Not only do our clients in Glenview take pleasure in the superiority of each of our products, but they also like the feature that gives community special savings to customers. While we are best known for offering clientele situated in and around Chicagoland, we are frequently incline to go further than our regular service area for larger projects.
Glenview Well Covers
Tired of coping with clearing away the yucky stuff and creatures that have built up in your window wells? It is about time to get in contact with Well Covered. If you're irritated by not being able to obtain the correct fit of window well covers; and you happen to be sick and tired with the low-cost, plastic covers that crack or blow away, then it is about time to call up Well Covered. Our basement window well covers handle up to 800 pounds and help with protecting against break-ins and flooding. Security parts also may become available and each and every one our products have a life-time warranty. What is not to love about it? Ultimately, the International Residential Code (IRC) requires that egress window wells that are 44-inches deep or better give a means for any individual to get out from the window wells. It may come in the type of a ladder or steps for egress window wells. They can be found in a range of step sizes like 4 foot, 5 foot, and even 6 foot. Subsequently, if you're completely set to acquire those window well covers that you and your family should have, get in touch with Well Covered at: (630) 792-0069, today! You are going to be so glad you did!
Glenview Window Well | Glenview Window Wells | Glenview Egress Window Wells | Glenview Well Covers | Glenview Basement Window Well Covers