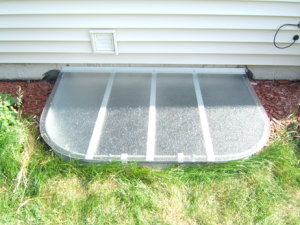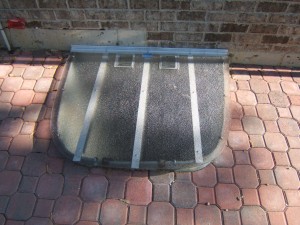 Products | Free Estimate | Coupons
Every single time our customers are checking for the most spectacular and useful window well covers, they contact the industry experts at Well Covered, the premier window wells service found throughout the Greater Chicago Metropolitan Area. Our well covers are specifically designed for every one of our clients. The truth is, our service group custom produces the well covers on spot. As we will say, regardless of the size or appearance, we have you Well Covered! Every one of our window well covers will offer the following attributes:
Our products are constructed of the best quality and are affordably-priced;
Our window well covers are tough, durable and able to support up to 800 lbs;
Our window well covers deter flooding and discourage intruders;
Our products are covered with a lifetime warranty;
Our window well covers permit more than 98% of natural light to come through; and
Our products won't rust or rot!
Finally, it's no secret that explain why Gurnee citizens desire our top-quality products over those of our competition!
Gurnee Window Well Covers
Gurnee, Illinois is village that can be found right in Lake County with about 31,300 residents living in Gurnee. Clearly, Gurnee is an appealing village, and those people residing there are captivated about obtaining only the greatest tradesmen focus on their houses – like Well Covered – mainly when having to do with hiring professionals to set up their basement window well covers. Not just do our customers living in Gurnee enjoy the fineness of every single one of our products, additionally they like our feature that offers community deals to clients. Whilst we are best known for offering our clients located within Chicagoland, we are constantly incline to drive beyond our customary service region for more substantial initiatives.
Gurnee Basement Window Well Covers
When you no longer want to work to clear away the undesirable stuff and critters that have collected in your window wells, it's time to get in contact with Well Covered. If you're irritated by not having the ability to obtain the exact fit of window well covers; and you happen to be sick and tired with the low-priced, plastic covers that crack or blow away, then it's likely the time to get in touch with Well Covered. Our basement window well covers hold up to 800 pounds and help prevent break-ins and flooding. Security attachments could also come to be readily accessible and each and every one our products come with a life-time warranty. What is not to love about that? As a final point, the International Residential Code (IRC) does call for the egress window wells which can be 44-inches deep or larger supply a method for any individual to climb out of the window wells. It may come in the kind of a step ladder or steps for the egress window wells. They come in a selection of step sizes like 4 foot, 5 foot, and even 6 foot. Subsequently, if you are ready to get those window well covers that you and your family should have, call up Well Covered at: (630) 792-0069, today! You will be so glad that you did!
Gurnee Window Well Covers | Gurnee Window Wells | Gurnee Egress Window Wells | Gurnee Well Covers | Gurnee Basement Window Well Covers