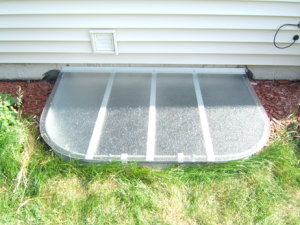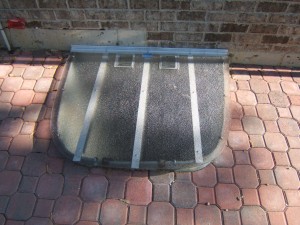 Products | Free Estimate | Coupons
Each and every time our valued clients are hunting for outstanding and practical window well covers, they make contact with the specialists at Well Covered, the premier window wells service located in the Greater Chicago Metropolitan Area. Our well covers are customized for all of our clientele. In truth, our service team custom develops the well covers on spot. As we always say, no matter the sizing or shape, we will have you Well Covered! Each and every one of our window well covers will provide each of the following attributes:
Comes with a life-time warranty;
Supports up to 800 lbs.;
To ensure perfect fit, it is customized on site;
Allows over 98% of light;
All anodized aluminum metal parts – will not rust; and
Made of G.E. Lexan (polycarbonate resin thermoplastic)!
As a result, it's actually not much of a secret that explain why Huntley residents prefer our premium products any of those from our area competition!
Huntley Window Well Covers
Huntley, Illinois is located right in McHenry County and Kane County, and the population in Huntley is close to 23,000 people. Obviously, Huntley is a nice village, and those citizens living there are very captivated about having only the finest craftsmen work on their homes – like Well Covered – mainly when it comes to choosing experts to set up their basement window well covers. Not just do our clients in Huntley get pleasure from the superiority of our products, but they also like our characteristic that gives community deals to clients. Although we are best known for offering our customers residing all through Chicagoland, we are always incline to drive beyond our traditional service area for more significant jobs.
Huntley Basement Window Well Covers
If you have come to the conclusion that you are tired of dealing with cleaning up the unwanted debris and critters that have accrued in your window wells, it is about time to call with Well Covered. If you're upset by not being able to obtain the actual match of window well covers; and you happen to be fed up with the low priced, plastic covers that break or fly away, then it's probably time to make contact Well Covered. Our basement window well covers support up to 800 pounds and help prevent break-ins and floods. Security parts also could be readily accessible and every single one of our products come with a lifetime warranty. What isn't to love about it? As a final point, the International Residential Code (IRC) does call for the egress window wells that are 44-inches deep or higher supply a way for persons to be able to climb from the window wells. These may also come in the kind of a step ladder or steps for egress window wells. They come in a variety of step sizes like 4 foot, 5 foot, and even 6 foot. Subsequently, if you're all ready to acquire those window well covers that you and your family deserve, get in touch with Well Covered at: (630) 792-0069, as soon as you can! You are going to be so glad that you did!
Huntley Window Well Covers | Huntley Window Wells | Huntley Egress Window Wells | Huntley Well Covers | Huntley Basement Window Well Covers