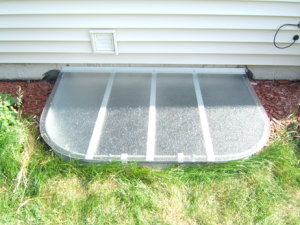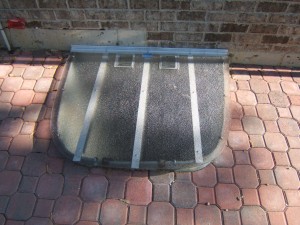 Products | Free Estimate | Coupons
As a well-known leader in the window well and window well cover industry, Well Covered serves person living in the Greater Chicago Metropolitan Area. After we have installed window well covers for you, we expect that they will probably be the last ones you will ever need! Besides, our egress window wells will deliver you and your family the kind of protection you deserve. They are able to provide customers a safe way to escape from your basement in the event of an emergency. In addition, to keeping out leaves, debris, animals and spiders, Well Covered's basement window well covers offer the security clients should have to prevent intruders from entering. You can always count on us to solve all of your window well problems fast, effectively and affordably. In fact, when you want the best window wells and window well covers the industry has to offer, the only name you need to know is Well Covered, because:
• Our products are of the finest quality and affordably-priced;
• Our window well covers are strong, durable and can support up to 800 lbs;
• Our window well covers prevent flooding and discourage intruders;
• Our products have a lifetime warranty;
• Our window well covers allow more than 98% of light to come through; and
• Our products won't rust!
Libertyville customers prefer Well Covered for all of their window well products!
Libertyville Window Well Covers
Libertyville, Illinois is in Lake County and it has approximately 31,249 residents living there. Lombard, home of Well Covered, is conveniently located about 32 miles south of Libertyville. Libertyville customers prefer our strong and durable window well covers to those of our competitors. We are widely recognized by our Libertyville customers as being the preeminent source of window well covers in the region and for delivering the industry's finest customized, basement window well covers. We have the capability of handling all of our Libertyville customers' window wells and window well covers projects. Furthermore, we are able to provide excellent neighborhood discounts to Libertyville residents. In addition to our Libertyville clients, we also serve customers outside the Chicagoland region who have large window well projects.
Libertyville Basement Window Well Covers
Our employees have the requisite background and experience to take care of all of your needs for basement window well covers and egress window wells. Also, Well Covered has the right products at the right prices! We will make certain that your window well covers fit snuggly and securely. Additionally, our products are well-known for being able to endure all kinds of weather and can withstand powerful winds. Once you have experienced the outstanding services of Well Covered, no other window well provider will suffice. With our unmatched selection and lifetime warranty, you will never have any reason to take your window well business elsewhere! For the best buys in the business on extraordinary window wells and window well covers, call Well Covered today at: (630) 792-0069.
Libertyville Window Well Covers | Libertyville Window Wells | Libertyville Egress Window Wells | Libertyville Well Covers | Plainfield Basement Window Well Covers