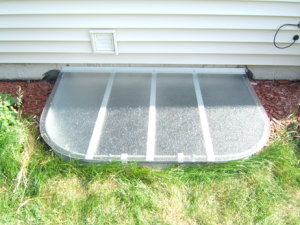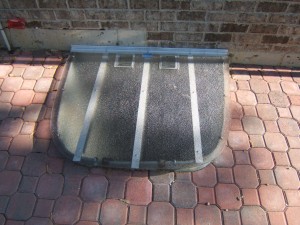 Products | Free Estimate | Coupons
Every single time customers are checking for wonderful and useful window well covers, they make contact with the professionals at Well Covered, the premier window wells service located in the Greater Chicago Metropolitan Area. Our well covers are custom-made for all of our clientele. Actually, our service crew custom builds the well covers at the site. As we always say, irrespective of the shape or sizing, we've got you Well Covered! Each of our window well covers offer the following properties:
Allows over 98% of light;
Made of G.E. Lexan (polycarbonate resin thermoplastic);
Supports up to 800 lbs.;
A lifetime warranty is included;
Individualized right on site to ensure the best fit; and
All anodized aluminum metal parts – won't ever rust!
As a result, it's actually not much of a surprise as to why Lindenhurst residents decide on our premium products any of those from our area competition!
Lindenhurst Window Well Covers
Lindenhurst, Illinois is a village that can be discovered in Lake County with a population in Lindenhurst of about 14,500 locals. Clearly, Lindenhurst is a beautiful village, and those people residing there are captivated about obtaining only the most ideal tradesmen work with their houses – like Well Covered – especially when it comes to employing the right professionals to fit their basement window well covers. Not just do our Lindenhurst clients appreciate the brilliance of every one of our products, additionally they like the trait that supplies neighborhood savings to customers. Despite the fact that we're best known for offering clientele residing all through Chicagoland, we're constantly prepared to travel beyond our traditional service location for more significant initiatives.
Lindenhurst Basement Window Well Covers
In case you are ready and don't want to clean up the unwanted and critters that have accrued in your window wells, it may very well be time to get in contact with Well Covered. If you are aggravated by not being able to find the actual match of window well covers; and you are fed up with the inexpensive, plastic covers that break or fly away, then it is probably time to call Well Covered. Our basement window well covers hold up to 800 pounds and help with preventing water damage and break-ins. Security attachments also could be readily accessible and all of our products come with a life-time warranty. What isn't to like with that? Lastly, the International Residential Code (IRC) demands that egress window wells that are 44-inches deep or greater provide a means for any individual to get from the window wells. It may be available in the form of a step ladder or steps for the egress window wells. They come in an assortment of step sizes like 4 foot, 5 foot and 6 foot. Consequently, if you are completely ready to obtain those window well covers that you and your family should have, call up Well Covered at: (630) 792-0069, today! You will likely be so thrilled that you did!
Lindenhurst Window Well Covers | Lindenhurst Window Wells | Lindenhurst Egress Window Wells | Lindenhurst Well Covers | Lindenhurst Basement Window Well Covers