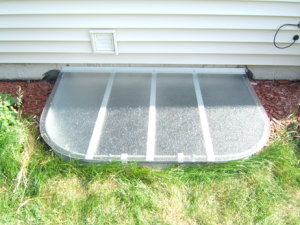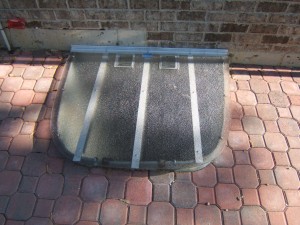 Each and every time our valued clients are seeking for amazing and practical window well covers, they tend to call the industry specialists at
Well Covered
, the premier window wells service located all through the Greater Chicago Metropolitan Area.  Our well covers are especially designed for each and every one of our clients.  In reality, our service group custom creates the well covers on spot.  As we say, no matter what the shape or size, we'll have you
Well Covered
!  Every one of our window well covers will present these qualities, such as supporting 800 lbs, a life-time warranty available, will offer 98% of light, each one is constructed from G.E. Lexan (polycarbonate resin thermoplastic), all elements are made with rust free Anodized aluminum metal and each is tailored on site to be certain of an appropriate fit.  Because of this, it's no secret why
Lockport
citizens select our top-quality products over those from our competitors!
Lockport Window Well Covers
Lockport, Illinois is a historical city based in Will County.  Furthermore, Lockport contains a population of over 25,000 citizens residing there.  Seemingly, Lockport is an attractive city, and the people are very captivated about getting only the very best artisans work for their very homes.  Because of this, they will contact Well Covered particularly when wanting to have experts fit their basement window well covers.  Not only do our clients in Lockport enjoy the superiority of each of our products, they also like our unique characteristic that provides neighborhood discounts to each of our clientele.  Even though we are best known for offering customers found in and around Chicagoland, we are more than ready to go further than our typical service area for more substantial initiatives.
Lockport Basement Window Well Covers
When it gets to the point of not wanting to deal with removing any of the refuse or even pests that have collected in your window wells over a period of time, it is about time to call with Well Covered.  You don't have to be irritated about not being able to find the specific match of window well covers or even setting for low-cost, plastic covers that end up breaking or flying away after some time, just make a call to Well Covered.  Our basement window well covers hold up to 800 pounds and help prevent floods and break-ins.  Security attachments are available, and all of our products include a lifetime warranty, also.  Finally, the International Residential Code (IRC) does require that egress window wells that are 44-inches deep or greater give a means for any individual to get out from the window wells.  These could come with some kind of step ladder or steps for each of the egress window wells.  They come in a variety of step sizes: 4 foot; 5 foot and 6 foot.  For that reason, if you are all set to get those window well covers that you and your family ought to get, give Well Covered a call at: (630) 792-0069, right now!  You will be so happy you did!
Lockport Window Well Covers | Lockport Window Wells | Lockport Egress Window Wells | Lockport Well Covers | Plainfield Basement Window Well Covers