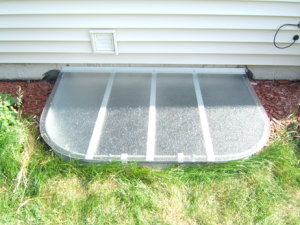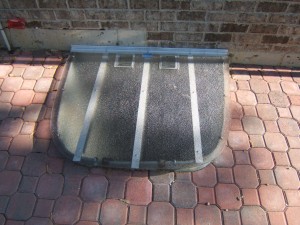 Products | Free Estimate | Coupons
Anytime our customers are looking for remarkable and highly effective window well covers, they call up the industry experts at Well Covered, the premier window wells service found all through the Greater Chicago Metropolitan Area. Our well covers are custom made for each of our clients. In essence, our service crew custom makes the well covers at the site. As we say, no matter the sizing or shape, we have got you Well Covered! Every one of our window well covers has the following features:
Made of G.E. Lexan (polycarbonate resin thermoplastic);
Holds up to 800 lbs.;
Allows over 98% of light;
Lifetime warranty;
Custom-made on site to guarantee a perfect fit; and
All anodized aluminum metal parts – will not rust!
Therefore, it's no surprise why citizens in Mokena choose our top-quality products over those from our area competition!
Mokena Window Well Covers
Mokena, Illinois is village situated right in Will County. The population in Mokena is just about 18,750 locals. Naturally, Mokena is an attractive village, and those citizens living there are very fascinated in getting only the best craftsmen work on their houses – like Well Covered – specifically when it pertains to hiring the right professionals to install their basement window well covers. Not just do our Mokena customers appreciate the fineness of each of our products, but they also like our feature that supplies neighborhood savings to clients. Although we are acknowledged for helping our clients situated all through Chicagoland, we are more than incline to travel further than our typical service location for greater jobs.
Mokena Basement Window Well Covers
Once you have decided you no longer want to deal with removing the unwanted things that have built up in your window wells, it is time to make contact with Well Covered. If you are discouraged by not having the ability to obtain the precise size of window well covers; and you happen to be fed up with the low cost, plastic covers that fly away or break, then it is likely the time to contact Well Covered. Our basement window well covers support up to 800 pounds and help with stopping break-ins and flooding. Security devices also can come to be readily accessible and every one of our products include a lifetime warranty. What isn't to like with that? Finally, the International Residential Code (IRC) requires that egress window wells that are 44-inches deep or greater give a way for people to get from the window wells. It may also come in the kind of a ladder or steps for egress window wells. They come in a range of step sizes like 4 foot, 5 foot and 6 foot. Thus, if you're ready to get those window well covers that you and your family ought to have, get in contact with Well Covered at: (630) 792-0069, now! You will be so thrilled you did!
Mokena Window Well Covers | Mokena Window Wells | Mokena Egress Window Wells | Mokena Well Covers | Mokena Basement Window Well Covers