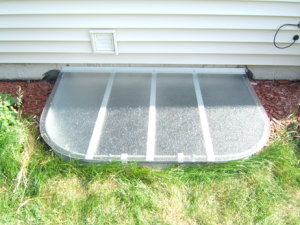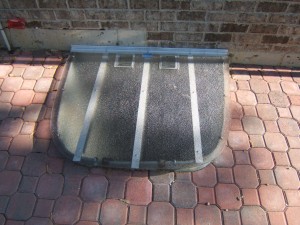 Products | Free Estimate | Coupons
Every time our valued clients are checking for magnificent and handy window well covers, they call the industry professionals at Well Covered, the premier window wells service found around the Greater Chicago Metropolitan Area. Our well covers are specifically made for all of our clients. In fact, our service crew custom creates the well covers at the site. As we will say, irrespective of the shape or size, we have you Well Covered! Every one of our window well covers will offer the following attributes:
Includes a lifetime warranty;
Made of G.E. Lexan (polycarbonate resin thermoplastic);
Personalized on-site to ensure absolute best fit;
Supports up to 800 lbs.;
Allows over 98% of light; and
Every one of teh anodized aluminum metal parts – won't rust!
As a result, it is not at all surprising as to why people from Montgomery pick out our top-notch products over our competition!
Montgomery Window Well Covers
Montgomery, Illinois is a village placed in Kane County and Kendall County. Also, the population in Montgomery is just about 18,400 locals. Obviously, Montgomery is an attractive city, and those citizens residing there are intrigued in possessing only the most ideal tradesmen focus on their homes – like Well Covered – in particular when it pertains to selecting professionals to put in their basement window well covers. Not only do our Montgomery clients get pleasure from the superiority of every single one of our products, but they also like the attribute that gives neighborhood deals to our clientele. Even though we are quite known for serving clients based in and around Chicagoland, we are frequently prepared to travel further than our standard service vicinity for more significant jobs.
Montgomery Basement Window Well Covers
Should you ever need to make the decision to have someone else clear up the yucky stuff and critters that have collected over time in your window wells, then it is time to call Well Covered. If you are discouraged by not having the ability to located the actual size of window well covers; and you happen to be fed up with the inexpensive, plastic covers that crack or blow away, then it is likely the time to contact Well Covered. Our basement window well covers handle up to 800 pounds and help avoid flooding and break-ins. Security attachments could also be made readily available and each and every one our products have a lifetime warranty. What isn't to like with that? At Last, the International Residential Code (IRC) does call for the egress window wells which might be 44-inches deep or higher supply a way for any individual to be able to climb out from the window wells. These could also come in the kind of a step ladder or steps for egress window wells. They can be found in a wide-range of step sizes: 4 foot; 5 foot and 6 foot. As a result, if you are ready to get those window well covers that you and your family should have, get in contact with Well Covered at: (630) 792-0069, right this minute! You are going to be so excited you did!
Montgomery Window Well Covers | Montgomery Window Wells | Montgomery Egress Window Wells | Montgomery Well Covers | Montgomery Basement Window Well Covers