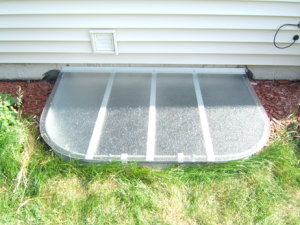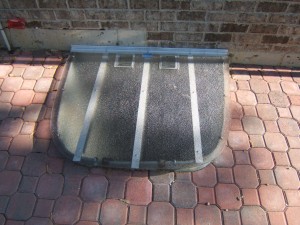 Anytime our clients are looking for magnificent and successful window well covers, they get in touch with one of our
Well Covered
professionals.  We are viewed as the premier window wells service found within the Greater Chicago Metropolitan Area.  Our well covers are specifically designed for each of our customers' requirements.  Actually, our service group custom makes the well covers at the site.  As we always say, regardless of the size or appearance, we've got you
Well Covered
!  Each and every one of our window well covers will provide positive traits that include holding up 800 lbs, comes with a life-time warranty, get more than 98% of light, each crafted from G.E. Lexan (polycarbonate resin thermoplastic), all components are rust free Anodized aluminum metal and each one is individualized on site to make certain of a right fit.  Consequently, it is actually no secret as to why locals in
North Aurora
desire our premium quality products over those of our area competitors!
North Aurora Window Well Covers
North Aurora, Illinois is a village found within Kane County.  Moreover, the population in North Aurora is approximately 16,000 citizens residing there.  Obviously, North Aurora is a magnificent city, and those people residing there are curious about having only the most ideal artisans improve their very homes living having the experts at Well Covered put in their basement window well covers.  Not just do our clients in North Aurora appreciate the brilliance of each of our products, but they also like the receiving the community discounts we give out, too.  While we are acknowledged for supporting clients found throughout Chicagoland, we are continually prepared to drive beyond our typical service area for greater projects.
North Aurora Basement Window Well Covers
If you are sick and tired of clearing out and of the lovely critters and whatever yucky stuff that has built up over time in your window wells, it is probably about time you contact with Well Covered.  If you are frustrated by not having the ability to obtain the exact fit of window well covers or disgusted with the low-priced, plastic covers that breaks or ends up eventually blowing away, then contact Well Covered.  Our basement window well covers hold up to 800 pounds and help prevent break-ins and floods.  There are added security devices available, plus each of our products includes a life-time warranty.  What is not to love about that?  Lastly, the International Residential Code (IRC) requires that egress window wells of about 44-inches deep or better offer a means for any individual to get out from the window wells, which may be in a form of a ladder or steps for the egress window wells.  They can be found in a range of step sizes: 4 foot; 5 foot and 6 foot.  As a result, if you are prepared to acquire those window well covers that you and your family are entitled to, call up Well Covered at: (630) 792-0069, right now!  You are going to be so glad you did!
North Aurora Window Well Covers | North Aurora Window Wells | North Aurora Egress Window Wells | North Aurora Well Covers | Plainfield Basement Window Well Covers