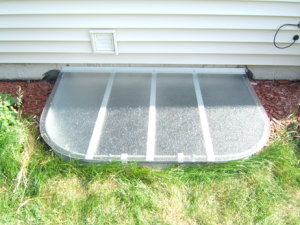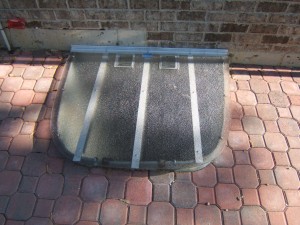 Products | Free Estimate | Coupons
Northbrook Window Wells
At any time when our clients are browsing around for impressive and effective window well covers, they call up the specialists at Well Covered, the premier window wells service found in the Greater Chicago Metropolitan Area. Our well covers are customized for each of our clientele's needs. In reality, our service group custom builds the well covers right on site. As we usually say, irrespective of the shape or sizing, we will have you Well Covered! Each and every one of our window well covers will offer the following:
Enables in excess of 98% of light;
Made to order on location to guarantee superb fit;
Preserves roughly 800 lbs.;
Constructed from G.E. Lexan (polycarbonate resin thermoplastic);
Features a lifelong warranty; and
Corrosion-free Anodized aluminum metal parts!
Consequently, it is actually no real mystery that explains why Northbrook residents desire our excellent products over those of our competitors!
Northbrook Egress Window Wells
Northbrook, Illinois is found in Cook County, and the Northbrook population is more than 33,200 citizens living there. Naturally, Northbrook is a lovely city, and the residents tend to be very curious about getting the best artisans to work on their houses – for instancve Well Covered – specifically when related to choosing experts to install their basement window well covers. Not just do our clients in Northbrook take pleasure in the excellence of our products, and also they like our aspect that provides neighborhood special discounts to clientele. Even though we are quite known for helping our customers found in and around Chicagoland, we're regularly ready to travel beyond our typical service area for bigger jobs.
Northbrook Well Covers
If you have fallen to the conclusion that you will not want to cope with clearing away the undesirable stuff and critters that have accumulated in your window wells, it's time to contact with Well Covered. If you're irritated by not having the ability to discover the exact match of window well covers; and you are tired with the low-cost, plastic covers that break or blow away, then it's likely the time to get in touch with Well Covered. Our basement window well covers support up to 800 pounds and help avoid water damage and break-ins. Security attachments also may become readily accessible and all of our products have a lifetime warranty. What isn't to love about it? At Last, the International Residential Code (IRC) does call for the egress window wells which might be 44-inches deep or better give a means for persons to climb out of the window wells. It may also come in the type of a step ladder or steps for egress window wells. They also come in an assortment of step sizes like 4 foot, 5 foot and 6 foot. Subsequently, if you're set to acquire those window well covers that you and your family should have, get in contact with Well Covered at: (630) 792-0069, as soon as you can! You will likely be so thrilled you did!
Northbrook Window Well | Northbrook Window Wells | Northbrook Egress Window Wells | Northbrook Well Covers | Northbrook Basement Window Well Covers