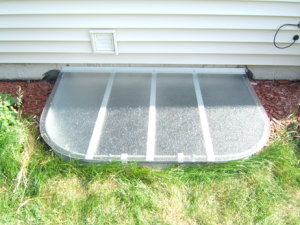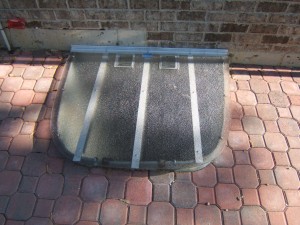 Products | Free Estimate | Coupons
Regardless if you are in the midst of new home construction or you are engaged in enhancing your present home, you will want to check out the window well and window well cover products at Well Covered. Our customized window wells and basement window well covers to bring in natural light and allow for easy escape in the event of an emergency. We are considered to be one of the leaders in the industry serving customers throughout the Greater Chicago Metropolitan Area. Most likely, once Well Covered has installed window wells and basement window well covers for you, they will be the last ones you will ever need! Our window wells and will bring more natural light into your basement and provide you with a less confining feeling and a greater sense of openness. In addition, our egress window wells will offer your home and family with an escape route in the event of an emergency. Besides keeping out rain, sleet, hail and snow in addition to leaves, debris, animals, insects and spiders, Well Covered's basement window well covers will keep out two-legged intruders, as well! Furthermore:
• Our products are constructed of the best quality and are affordably-priced;
• Our window well covers are tough, durable and able to support up to 800 lbs;
• Our window well covers deter flooding and discourage intruders;
• Our products are covered with a lifetime warranty;
• Our window well covers permit more than 98% of natural light to come through; and
• Our products won't rust or rot!
It is no mystery why our Pingree Grove customers consistently choose Well Covered for all of their window well products!
Pingree Grove Window Well Covers
Pingree Grove, Illinois is a village in Kane County and has close to 5,000 residents who live there. Lombard, the home of Well Covered, is located approximately 28.6 miles southeast of Pingree Grove. Pingree Grove customers prefer our durable, maintenance-free window wells and window well covers to those of our rivals. As a leading source of window well covers in the region, we believe in passing along value to our Pingree Grove customers whenever possible. That is why when they purchase from Well Covered, Pingree Grove customers can anticipate receiving the best products for the lowest prices. We are proud to take care of all of the window well and window well covers needs of our Pingree Grove clients, in addition to delivering the ultimate customer satisfaction in every transaction. Moreover, Well Covered is able to deliver outstanding neighborhood discounts to Pingree Grove residents. We also are renowned for serving customers outside the Chicagoland region who have major window well projects.
Pingree Grove Basement Window Well Covers
Our employees will attend to your window well problems immediately and deal with them promptly, effectively and affordably. They have the talent and know-how to handle all of your needs for basement window well covers and egress window wells. Well Covered will make sure that your window well covers are a snug and secure fit. Our products will also withstand all kinds of weather and powerful winds. With our incomparable selection and lifetime warranty, customers will never have any reason to go elsewhere for any of their window well or window well covers business! For the best window wells and window well covers the industry has to offer, the only name you need to know is Well Covered! Call us today at: (630) 792-0069 for more information.
Pingree Grove Window Well Covers | Pingree Grove Window Wells | Pingree Grove Egress Window Wells | Pingree Grove Well Covers | Plainfield Basement Window Well Covers