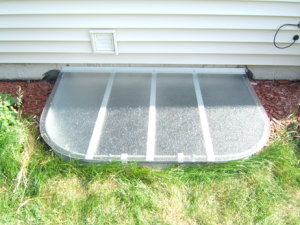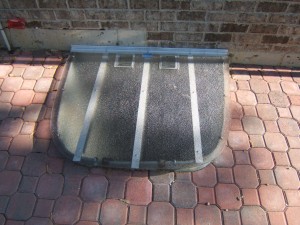 Products | Free Estimate | Coupons
If you have had it with cleaning leaves and twigs out of your window wells and are fed-up with toads and spiders taking up residence in them, it is high time you got in touch with Well Covered! We are well-known as the leading source of window well covers for customers throughout the Greater Chicago Metropolitan Area. We deliver the finest tailor-made, basement window well covers that are built to our customers' specifications. If you are in the market for any sort of well covers for your residence, Well Covered is who you need to call. Further, regardless of the size or shape of your project, we can handle the project. Our window well covers are known for:
Supporting up to 800 lbs;
Preventing flooding;
Preventing break-ins;
Coming with a lifetime warranty;
Allowing over 98% of light; and
Not rusting!
As a result, it makes perfect sense that St. Charles residents consider well covers from Well Covered to be their Number One Choice!
St. Charles Window Well Covers
There are approximately 33,327 residents who live in St. Charles, Illinois, which is in both Kane and DuPage Counties. Lombard, the home of Well Covered, is located only 17.4 miles east of St. Charles. St. Charles residents prefer to come to see us when they need to have window wells installed. That's because Well Covered has the talent and expertise to take care of all of their St. Charles customers' needs for basement window well covers. Not only do our St. Charles customers appreciate the unmatched quality of our products, but they also value all of our window well covers features. Another attractive feature is the fact that Well Covered provides its St. Charles customers with neighborhood discounts! Although we serve many clients in St. Charles and the Chicagoland region, we also are acknowledged for expanding beyond our customary service area for larger window well covers projects.
St. Charles Basement Window Well Covers
If you are ready to upgrade your window wells and allow Well Covered to enhance the features on your egress window wells and basement window well covers, we will develop for you well-fitting window well covers that are strong and durable. In fact, you will never have to worry about our custom-made window well covers blowing away or cracking. In addition, Well Covered's basement window well covers will support up to 800 pounds and offer you protection from flooding and break-ins. We also install security attachments, and all of our products carry lifetime warranties. Irrespective of your needs, Well Covered is considered to be the preeminent source of window wells and window well covers. For more information about our extraordinary products, give us a call today at: (630) 792-0069.
St. Charles Window Well Covers | St. Charles Window Wells | St. Charles Egress Window Wells | St. Charles Well Covers | Plainfield Basement Window Well Covers