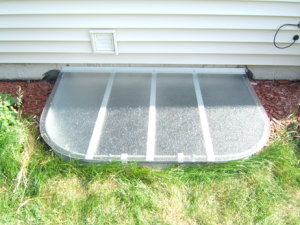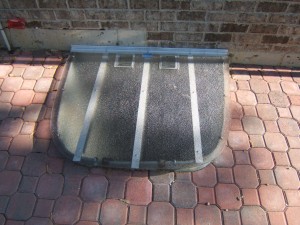 Products | Free Estimate | Coupons
Winfield Window Wells
When clients are looking for amazing and successful window well covers, they get a hold of the industry experts at Well Covered, the premier window wells service found within the Greater Chicago Metropolitan Area. Our well covers are personalized for every one of our clientele. Basically, our service crew custom makes the well covers at the site. As we will say, in spite of the sizing or shape, we have got you Well Covered! Each of our window well covers supply the following features:
Enables in greater than 98% of light;
Made-to-order on location to guarantee superb fit;
Preserves roughly 800 lbs.;
Constructed from G.E. Lexan (polycarbonate resin thermoplastic);
Features life time warranty; and
Corrosion-free Anodized aluminum metal parts!
Because of this, it is no mystery as to why residents in Winfield prefer our excellent quality products any of those from our area competitors!
Winfield Egress Window Wells
Winfield, Illinois is found within DuPage County. Also, Winfield has a population of more than 9,000 citizens residing there. Seemingly, Winfield is a wonderful city, and the people are serious about obtaining only the best craftsmen focus on their very homes – like Well Covered – especially when it relates to employing experts to fit their basement window well covers. Not just do our clients in Winfield value the excellence of every single one of our products, they also like our aspect that offers neighborhood special reductions to clientele. Even though we're known for adding clients based throughout Chicagoland, we are frequently incline to go beyond our standard service region for bigger initiatives.
Winfield Well Covers
For those who have decided and do not want to clear up any of the unwanted and critters that have gathered in your window wells, it is about time to get in touch with Well Covered. If you are frustrated by not having the ability to find the exact size of window well covers; and you happen to be upset with the cheap, plastic covers that blow away or break, then it's likely the time to contact Well Covered. Our basement window well covers handle up to 800 pounds and help with preventing floods and break-ins. Security parts also could come to be readily accessible and every single one of our products come with a life-time warranty. What is not to love about it? As a final point, the International Residential Code (IRC) requires that egress window wells which are 44-inches deep or larger offer a approach for people to be able to get from the window wells. These can be available in the type of a ladder or steps for egress window wells. They are available in a wide range of step sizes like 4 foot, 5 foot, and even 6 foot. Subsequently, if you're completely set to get those window well covers that you and your family are worthy of, call up Well Covered at: (630) 792-0069, today! You will be so thrilled you did!
Winfield Window Well | Winfield Window Wells | Winfield Egress Window Wells | Winfield Well Covers | Winfield Basement Window Well Covers