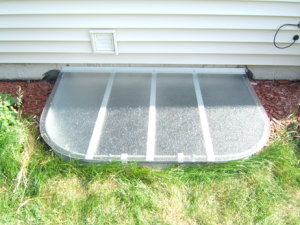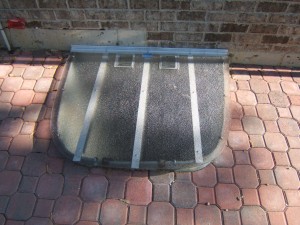 Each and every time clients search around for outstanding and efficient window well covers, they will pick up the phone and speak with one of our specialists at
Well Covered
, the premier window wells service of the Greater Chicago Metropolitan Area.  Our well covers are made to order for each and every one of our clientele.  Basically, our service team custom develops the well covers on spot.  As we say, in spite of the size or appearance, we will have you
Well Covered
!  Each one of our window well covers include things like a life-time warranty, being able to support up to 800 lbs, produces 98% of light, developed on site to assure a suitable fit, built of G.E. Lexan (polycarbonate resin thermoplastic) and constructed from rust free Anodized aluminum metal.
Yorkville Window Well Covers
Yorkville, Illinois is a city found right in Kendall County.  Also, Yorkville contains a population of just about 17,000 individuals residing there.  Definitely, Yorkville is an attractive city, and the citizens are fascinated about getting only the best artisans work with their places of residence – like Well Covered – mainly when it relates to employing the right specialists to fit their basement window well covers.  Not only do our Yorkville clientele enjoy the excellence of every one of our products, but they also like our aspect of any extra deals given to our clientele.  Although we are best known for adding our clients residing around Chicagoland, we're frequently willing to drive beyond our standard service location for greater jobs.
Yorkville Basement Window Well Covers
When it is time of being tired of removing the unwanted including critters that have gathered in your window wells, just give Well Covered a call.  If you're discouraged by not being able to find the correct match of window well covers or frustrated with the low-priced plastic covers that usually tend to blow away or break, then Well Covered can help.  Our basement window well covers handle up to 800 pounds to help with stopping floods and break-ins, which extra Security devices are also available. One of the great benefits of our products is the life-time warranty that is provided.  Lastly, the International Residential Code (IRC) does demand that egress window wells which can be 44-inches deep or greater have a method incase any individual needs to climb out of the window wells.  It may be some type of a ladder or steps for the egress window wells.  They also come in a wide-range of step sizes: 4 foot; 5 foot and 6 foot.  As a result, if you're ready to obtain those window well covers that you and your family ought to get, call up Well Covered at: (630) 792-0069, as soon as you can!  You are going to be so excited you did!
Yorkville Window Well Covers | Yorkville Window Wells | Yorkville Egress Window Wells | Yorkville Well Covers | Plainfield Basement Window Well Covers